Social Responsibility Committee was established with a view of inculcating moral values in the minds of the students and making them socially aware about the difficulties and hardships of society. These socially aware minds tend to empathize towards others regardless of race, gender, ethnicity, disability, class or sexual identity and hence help contribute towards building a healthy society.
Community Service Day and Uber Rang
Community service day is celebrated by PCE every year as a day to bring to the college campus one NGO or charitable organization such as old age home, orphanages, home for the disabled or mentally handicapped. They spend the day on campus where an entertainment program is conducted for them. Uber Rang is the annual talent show among the all MES students where all the proceeds and sponsorships go toward charitable causes chosen by the various institutes.
Community Service Day
2019 | 2018 | 2017 | 2016 | 2015 | 2014 | 2013 | 2012
Uber Rang
2019 | 2018 | 2017 | 2016 | 2015 | 2014 | 2013 | 2012
Yoga Classes at Pillai's Campus
Pillai College of Engineering in its efforts to contribute to society welfare has been conducting Yoga classes in morning and evening session for people in and around Panvel. Daily classes are conducted at Pillai's Campus New Panvel. Adding Yoga to daily lifestyle not only enhances physical strength but also contributes largely towards your mental health and spiritual growth. The classes are conducted by trained professional and have benefited many attendees. Yoga has immense benefits, to list a few are better posture, Increased blood flow, Improved heart health, Lowered blood pressure, Relaxation and sleeping aid, Reduced digestive problems etc.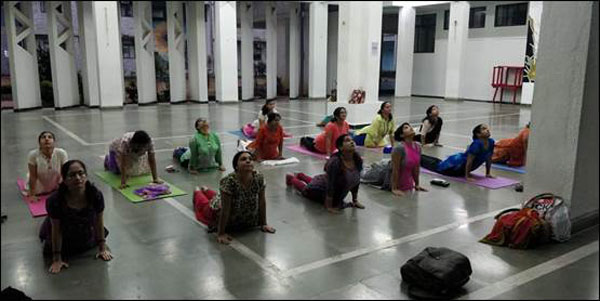 Anti Narcotics Campaign
Green Initiatives
PCE has numerous green initiatives to improve environmental consciousness among its students. These include promotion of solar energy generation using solar panels setup on campus, a rain water harvesting and e-waste recycling facilities on campus. In addition, PCE promotes various research programs among its faculty that encourages further development of renewable sources of energy, energy efficiency programs, recycling technologies and better solid waste management programs.
Swatch Campus
PCE promotes clean and green campus culture among its faculty and students. We have implemented a plastic free campus program to elimination of all disposable plastics wherever possible. PCE has implemented waste recycling and sorting facilities on campus. It also encourages awareness among all its stakeholders about various cleanliness programs and practices.
Houses for Kerala Flood Victims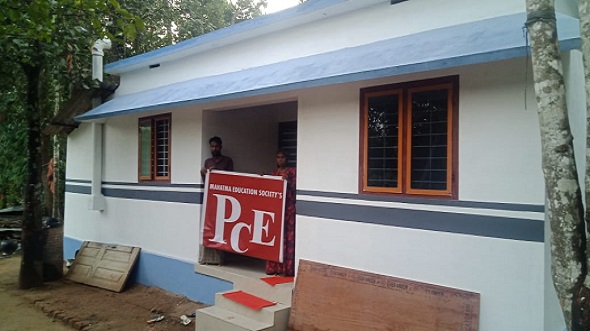 Jumble Sale
Garage Sale