To Enhance Teaching Learning
To Enhance Entrepreneurship
Course Code
MAD_CSIT01
Course Outcome
Student will be able to
Describe Android platform, Architecture and features
Design User Interface and develop activity for Android App
Use Intent, Broadcast receivers and Internet services in Android App
Design and implement Database Application and Content providers
Use multimedia, camera and Location based services in Android App.
Discuss various security issues in Android platform
Eligibility
Higher Secondary
Duration
20 hours
Course Fees
Rs. 500/- per student
Course Instructor
Prof. Sushopti Gawade
sgawade@mes.ac.in
Scan Code for Course Content
Course Code
DPA
Course Outcome
Understand basic components of drone
Learn mechanism of drone flying
Learn to control different components of drone. like motor, esc and type of batteries
Build your own drone
Understand scope of drone in different fields and its working
Drone application in survey
Case study on drone mapping
Field training to fly drone and data acquisition
Eligibility
Third year and final year students of any branch
Duration
20 Hours
Course Fees
Rs. 1,500 per student
Course Instructor
Prof. Shridhar Deshmukh
sdeshmukh@mes.ac.in
Scan Code for Course Content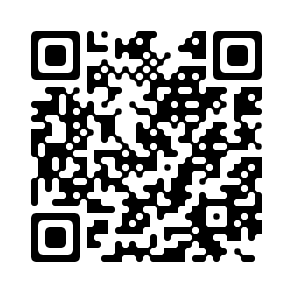 To Enhance Research and Industry Readiness
Course Code
CC
Course Outcome
Students are provided complete training to help them acquire all the skill sets needed to crack the company selection rounds and all Aptitude exams. Students are trained for the following:
Aptitude tests

Quantitative
Logical Reasoning
English

CV building
Communication Skill (in Brief)
Group Discussion
Personal Interview (ONE TO ONE Individual by corporate)
Essay Writing
Eligibility
Any Engineering student
Duration
120 hours
Course Fees
Rs. 2,500/- per student
Scan Code for Course Content
Course Code
LTX
Course Outcome
Learn, What is Latex & How to install latex?
Learn to create a simple document in Latex
Learn different text formatting
Understand the technique of creating Mathematical formulas
Learn to create references
Learn to insert Image
Create different types of tables
Export in different format
Eligibility
Third year students all branches
Duration
10 Hours
Course Fees
Rs. 300 per student
Course Instructor
Prof. Shridhar Deshmukh
sdeshmukh@mes.ac.in
Scan Code for Course Content
Course Code
C2C
Course Details
Under the College to Corporate (C2C) Program, IIT Bombay has designed six short courses to acquire important professional skills. Courses under this program will be conducted using a Blended MOOCs approach, which combines the advantages of online learning and face-to-face (F2F) interactions. Learners will carry out online activities on the IIT BombayX MOOC (Massive Open Online Courses) platform, including online assessments. The face-to-face interaction with faculty will be conducted fortnightly on Saturdays. These F2F sessions will be broadcasted on YouTube Live. Participants are required to raise questions ahead of the session using the discussion forum. Live chat can be used to address some ad-hoc secondary questions. IIT Bombay has established over 550+ remote centres (RCs) at colleges across the country. These RCs are equipped for live interactive sessions for an entire class, using the open source A-VIEW software. Many of these RCs may participate in this program, making the facility available for the scheduled live interactive sessions.
PCE is one of the Remote Centre which facilitates the courses organised by IIT bombay.
Who should Attend
Anyone who wishes to improve their skills for employment in the corporate world is welcome to attend.
Duration
The course content is designed for four weeks duration, with 6-8 hours per week of effort. Additionally, face-to-face interaction will need an engagement of about four hours on alternate Saturdays. One of these courses are designed as foundation courses.
Course Fees
The registration fee for each course of the program is Rs. 500/-. However, as an incentive to students / learners, if they register for all the 3 courses during a semester, the ESOS (Educational Services for Outreach at Scale) project at IIT Bombay has decided to charge only Rs. 850/- lump sum (instead of Rs. 1,500/-).
Course Instructor
Prof. Sushopti Gawade
sgawade@mes.ac.in
Scan Code for Course Content
To Enhance Social, Moral and Ethical Values
Course Code
HRM
Course Outcome
Student will be trained to meditate.
Meditation and relaxation will guide and help students to handle the daily life stress.
It will improve their concentration in studies.
Human values and ethics will be implanted through the regular sessions.
Eligibility
16 Years and above
Duration
30 – 45 minutes session for 3 consecutive days are required for training. After training 30 min session every week with Heartfulness trainer
Course Fees
Free
Course Instructor
Dr. Nivedita Shreyans
nivedita@mes.ac.in
Prof. Madhura Vyawahare
rakhimuley@mes.ac.in
Prof. Shilpa Mondkar
smondkar@mes.ac.in