Conference on "Technologies for Future Cities" on 8th & 9th October, 2021 read more…
One Day Seminar on "Technologies for Future Cities" on 8th January, 2020 read more…
Conference on Technology of Future Cities, 8th – 9th January, 2019
Organized by Pillai College of Engineering, Panvel
Inauguration of CTFC 2019
Release of Abstract Book at CTFC 2019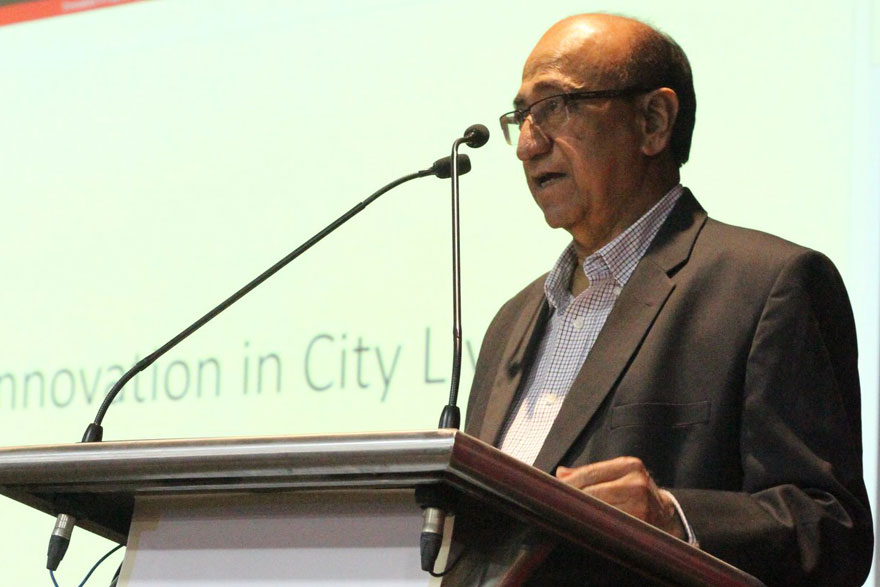 Dr. S. Ramani : Inaugural Address
Dr. Rakeshkumar : Keynote Address
Dr. P Shrivastava : Sustainable Development through Multi – Modal Integration
Mr. Patric Hall : Data Driven Urbanism - Measuring Urban Expansion
Dr. M. Sasikumar : Behavioral data- Opportunities and Threats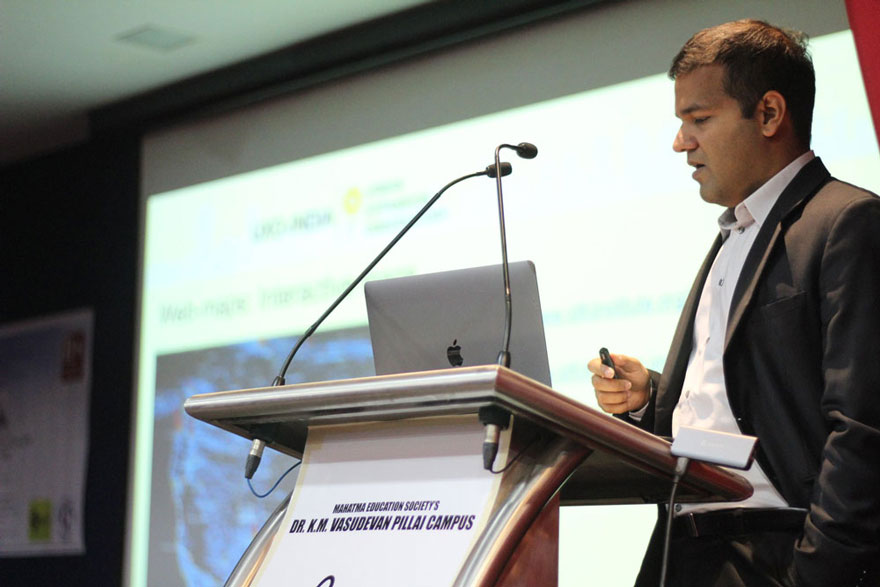 Dr. Priam Pillai, Building High Fidelity Maps for Urban Planning Using Satellite Imagery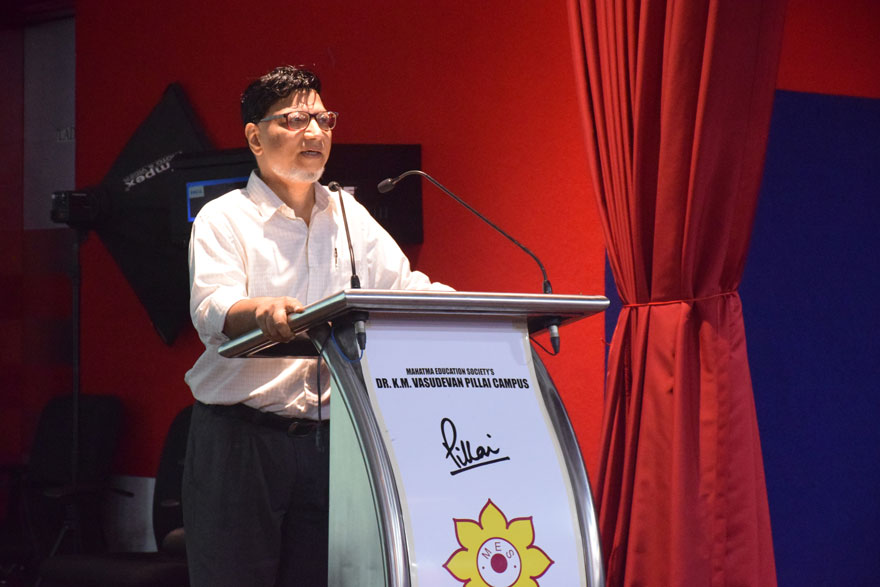 Dr. Bernard Menezes, Recent Cyber Security Attacks and their Mitigation
Organizing Committee CTFC 2019
Report of Speakers Talks on January 8-9, 2019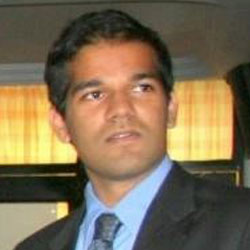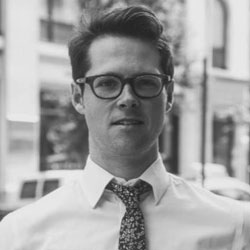 Dr. S. Ramani, Founding Director of the NCST
Dr. S. Ramani is PhD from IIT, Bombay. He has worked as a researcher at the Tata Institute of Fundamental Research (TIFR), Mumbai, and at the Carnegie-Mellon University, Pittsburgh. From 1985, he served as the founding director of the National Centre for Software Technology. He played a key role in creating India's academic network, ERNET, which brought the Internet to India. He was inducted by the Internet Society into their Hall of Fame in 2014.
He served as the first director of Hewlett Packard Labs India, from 2001, and as a professor at IIIT, Bangalore, from 2007 to 2011. He has served as a member of the Expert Panel of Advisors of the United Nation's Task Force on ICT for Development. He is a Fellow of the Indian National Academy of Engineering, a Fellow of the Computer Society of India and a Fellow of the IEEE.
Title: Inaugural Address
Abstract: Cities play a central role in the growth of civilisations. Contrary to some romantic beliefs, cities promote efficient living, high standards of lawful behaviour and high standards of hygiene. Most importantly, cities provide high quality learning opportunities. They provide jobs in which one learns decade after decade. Focus on the role of technologies in improving cities leads us to smart city ideas. Information Technology often provides simple and cost- effective solutions to challenging problems. However, IT is not necessarily the only technology involved. In many projects, it may not even be the key technology.
It is worth discussing challenges Indian cities face. Unorganized traffic, unenforced traffic rules, poor quality public transport and parking facilities, deficiencies in water supply, air and water pollution, etc. it is a long list! We have seen a few impressive examples of applications of technology improving urban quality of life. Student projects and start-ups find many low- hanging fruits in this field. Such projects are valuable for young engineers to work on. They involve using technology in the context of real-world problems. They also involve working with a variety of stake holders.
Dr. Rakesh Kumar, Director CSIR-NEERI, Nagpur
Dr. Rakesh Kumar (born in 1964) obtained M.Tech. in Environmental Science and Engineering from IIT-Bombay and Ph.D. in Environmental Engineering from RTM Nagpur University. Before assuming the charge of Director of the CSIR-National Environmental Engineering Research Institute (CSIR-NEERI)on 23rd May 2016, he was Chief Scientist and Head of CSIR- NEERI Mumbai Zonal Centre. He has a vast experience in all fields of environmental science and engineering, especially air pollution control and management, urban air quality monitoring, emission inventory and modeling, environmental impact assessment, environmental audit, climate change and health. Dr. Kumar has given a notable contribution in developing technologies for reuse and recycle of domestic and industrial wastewater, which brought a paradigm shift in the country. His efforts have always been for upliftment and application of Science and Technology for a sustainable development. His goal is to provide science and technology oriented solutions for the benefit of society and industry. He has received 9 awards for his outstanding contributions in Environmental Science & Engineering, among which the notable ones are Commonwealth Commission Award, UK in 1994; "Environmental Leadership Award" by US Asia Environmental Partnership and US-AID for the year 2005 for outstanding contribution in improving quality of life for the population of Asia. He has been given an award for largest number of technology transfer for low cost waste water treatment-PHYTORID in the year 2012. He has been given VASVIK award for 2012 for his exemplary work for urban environment improvement and sustainable technology "Phytorid" for sewage treatment for better environment. He has also been awarded "Hiyoshi Think of Ecology Award" in September 2015 for his work on use of ecology in solving environmental engineering problems. He has served as 'Adjunct Professor' at Centre for Environmental Science and Engineering, IIT-Bombay. He is Expert Member of more than 30 Committees / Panels constituted by various Ministries of Government of India and State Governments.
Dr. Kumar has ten patents on pollution control devices including two international patents, and published more than 100 papers in national and international Journals and 90 papers in national and international conferences.
Title: Keynote Address
Dr. Dhiren Patel, Director VJTI, Mumbai
PhD Computer Engineering from NIT Surat/NCST Mumbai, M Tech Computer Science and Engineering from IIT Kanpur; is Director VJTI Mumbai since June 2017. He worked as Pro-Vice Chancellor, University of Mumbai from August to November 2017. He was at Computer Engineering Department, SVNIT Surat since 1994 till 2017 and help various positions like Assistant Professor, Reader, Professor and Head of the Department as well. He was a visiting Professor at CSE IIT Gandhinagar, University of Denver USA. Dr Patel has served as Research Scientist Cyber Security, at City University London, Visiting Researcher Security Research Group, BT Adastral Park. He was research advisor at C-DAC Mumbai for Cyber Security and CIP.
Dr Patel's research interests are Innovate, Improve, Simply Cyber Security, IoT and Smart Cities, Identity and Trust Management, Cloud Computing and Green IT. Dr Patel has delivered numerous expert lectures and invited talks across the globe on variety of topics like Blockchain and DLT, IoT and IoT Security, Green Computing, Large Scale Identity Management and India UID Project, Virtualization Security in Cloud, Cloud Security: Opportunity and Challenges, Remote Infrastructure Management, Classical Cryptography etc. He has 8 PhD students at his credits.
Title: Inclusive development of future cities
Abstract: Undoubtedly, cities are the fulcrum of economic development model and the existing urban cities are excessively crunched on resources and infrastructure. The quality of life has declined. To accommodate the dramatic growth, we need efficient, liveable, sustainable and smart cities. Efficient means improving the efficiency of a city's underlying urban infrastructures. Liveable means becoming a more pleasant place to live, work and play. Sustainable means catering people needs and reducing the environmental consequences of urban life. A truly Smart City is one that not only has effective and efficient infrastructure in each layer but is also able to impact lives across the economic, environmental and social bands, This talk encompasses how holistic application of technologies can be applied and integrated to solve a diverse set of challenges and making our future cities smart, scalable, agile and resilient.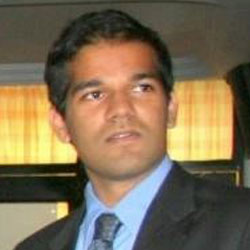 Dr. Priam Pillai, COO, Mahatma Education Society
Speaker's Bio data: Dr. Priam Pillai graduated with a PhD in mechanical engineering from MIT in 2011. He is currently an Associate Professor at PCE in Mumbai, India as well as serves as the Chief Operating Officer of Mahatma Education Society (MES). As a faculty member at PCE, his research interests include development of instruments for material testing. His research interests also include applications of GIS and remote sensing for development of maps that can be used for Urban planning. He is the founding partner of the Urban Expansion Observatory, a joint research initiative in Geospatial technologies between Mahatma Education Society and New York University. He is the winner of numerous awards from the US government as well as private organizations.
He was awarded the Gore Award for innovation by the Institute of Soldier Nanotechnologies sponsored by the US Army, the National Science Foundation Graduate Research Fellow Award, the UC Berkeley Materials Science and Engineering Department Citation. In 2010, he received an outstanding service award for assisting the Boston police department and district attorney's office in the use of thermal cameras in their investigations.
Title: Building High Fidelity Maps for Urban Planning Using Satellite Imagery
Abstract: Cities in developing countries are rapidly expanding, with about an estimated 65% of the world population living in cities by 2050. Unfortunately the expansion is unplanned and disorganized which leads to inequitable distribution of public services, unaffordable housing, lack of sufficient streets and roads and insufficient open spaces. One of the methods by which planners, government's, B2C companies and researchers can better understand and tackle these issues is by creating high quality land use maps of cities that will enable them to track city growth over time. However, such maps do not exist on a national scale and they do not incorporate consistent terminology across cities. In addition, small and medium sized cities are frequently excluded from these mapping efforts. Most mapping companies develop solutions primarily for large commercial organizations such as utilities, logistics companies, banks. This leaves a huge gap for city and town planners who need accurate maps for their cities. Our project aims to create and provide high fidelity land use maps of 200 urban centers all over India. These will include maps of residential areas (both formal and informal), open spaces, transportation in Indian cities of all sizes, located throughout the nation. We have developed a methodology that uses census data, road network data, high resolution satellite imagery along with machine learning to automatically generate high quality land use maps of Indian cities. We have already created maps of a handful of cities in India. These maps have been used by New York University and by IDFC Institute for research and commercial purposes, proving their value. Our maps are unique, accurate and cover all major Indian cities and can provide location intelligence to a variety of agencies. Since our process is automated, we can generate and update these maps rapidly to ensure that we provide the most up to date information to our customers and clients. We plan to have our maps available on an online web portal where users will be able to interact and explore the maps for free and we will charge users a fee to download and use the data files themselves. We can create land use maps at the block level in various cities in India quickly and on a large scale. These maps are uniquely versatile, as they can be used by planners, researchers, commercial and social organizations to build better infrastructure and provide services to India's fast growing cities.
Dr. M. Sasikumar, Director, CDAC, Mumbai
Dr. Sasikumar M is currently Director of CDAC Mumbai. He has been with CDAC since 1987 after completing his BTech from IIT Madras. He completed his Post-graduation from IISc, Bangalore and Doctorate from BITS, Pilani. His areas of interest are Artificial Intelligence, and Educational Technology. He has co-authored two books, one is with Prentice Hall on Parallel Computing. 6 students have completed their PhD under his guidance and three are in progress. He has initiated and nurtured number of projects in the area of AI and E-learning during his career. He has over 100 publications so far. He is programme committee member in a number of international conferences, member of Board of Studies and advisory board for select institutions. He is also an adjunct professor of Education Technology, at IIT Bombay. He is fairly active in social media like facebook, linkedin, and research gate.
Title: Behavioral data: Opportunities and Threats
Abstract: One prominent characteristic of this era and of smart cities is the depth and breadth of data that becomes available. With a high degree of technology deployment, a lot of things become measurable, ranging from traffic movements to health information. The fine grained data thus collected opens a new window of opportunity in analytics. Beyond transactional data, they embody behavioral profiles of people involved, and even of entities (e.g. cars) involved. This can be harnessed to provide inputs into the planning and regulatory aspects. One can watch the growing traffic density at a stretch, to build predictive models suggesting the need for alternate paths, flyovers, and so on. Or of illness symptoms to warn of any epidemics and control of spread of difficult diseases. Or video surveillance data to predict disturbances. Predictive policing is much talked about. They all point to positioning resources well before the actual need arises. On the other end of the coin, the behavioral data so collected borders on the privacy of individuals. The deceptive ease of analytics often hide many potential dangers. Ethical ways of using the data and preventing misuse is a growing concern in this context.
Dr. P. Shrivastava, Team Leader, Padeco India Pvt. Ltd., Mumbai
Dr. Prabhat Shrivastava is presently working as Team Leader in Transportation and Urban Planning and design division of Padeco India Pvt. Ltd. which is subsidiary of Padeco Co. Ltd. Japan. He has been associated with Padeco since last one year. Earlier to Padeco Dr. Shrivastava was working as Team Leader on various International and National consultancy assignments in Gambia, Bangladesh, Tajikistan, Nepal, Uganda, Nigeria and India. He has been associated with the consultancy projects in the area of Traffic Engineering, Transportation Planning, Highway engineering etc. Dr Prabhat Shrivastava was involved in Post-Doctoral research in the area of Intermodal Coordination at Centre for Transportation Engineering, University of Dublin, Ireland for about two years during 2004 to 2006. He has completed many research projects funded by many funding agencies. He has more than 75 research publications in International, National journals and conferences. Dr Shrivastava's primary degree is in civil engineering. He earned his Master of Technology in Transportation Engineering from the Indian Institute of Technology, Madras (Chennai), and Ph.D. in Transportation System Engineering from the Indian Institute of Technology, Bombay (Mumbai).He has more than 30 years of experience in teaching, research and consultancy. He was also associated with S.P. Engineering college as Professor and Head of Civil Engineering Department and has guided many masters and doctoral students in the area of traffic engineering, transportation planning, highway and pavement engineering etc. Dr. Shrivastava's research interests are integration of transport modes, routing and scheduling problems, simulation modelling, and applications of advanced techniques for transportation planning and modelling. He is member of various professional bodies including ASCE, T&DI, IFTA, IRTDA, ISTE, IIBA, IRC, IUT etc
Title: Sustainable Development through Multi – Modal Integration
Abstract: Public transport systems, both rail and road, have over previous years developed relatively independent of each other and in competition with the private car. In recent years the changes in demand for public transport due to increase in car ownership, changes in land use and wider economic forces have highlighted the importance of integrating existing networks as an alternative to mass development of new transport systems. At the same time, citizens are becoming more demanding: they expect the shortest possible journey, a high-service frequency, clear and reliable information, a comfortable and peaceful journey, a clean and attractive environment and, of course, a high level of safety. This multi-faceted challenge can only be addressed by adopting an integrated approach to mobility issues with the support of all protagonists: political decision-makers, organizing authorities, operators, manufacturers, providers of funds, etc. This approach must be based on twin foundations: on the one hand, the coordination of urban policies with journey policies, and, on the other hand, modal integration between transport networks. The integration of different modes including Non-Motorised Transport (NMT) with public transport services is essential for sustainable development and is a real challenge for transport planners. In view of the above the overall concepts of system integration, issues related to integration of NMT services with public transport modes, more effective operations of Demand Responsive Transport (DRT) over conventional bus services in the present scenario, improvement of network characteristics due to integration of modes etc plays vital role. Various policies, issues, challenges and problems to be faced for integrated urban mass transportation system planning towards sustainable development will be presented. Case studies of suburban railway station in Mumbai, DART station in Dublin, proposed metro stations in Mumbai would be discussed.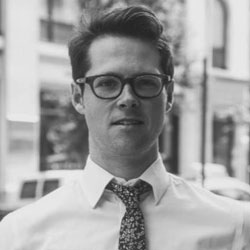 Mr. Patrik Hall, Urban Planner, NYU Stern Urbanization Project
Patrick Lamson-Hall is an urban planner and a research scholar at the NYU Stern Urbanization Project. His research interests include urbanization in the developing world, alternative transportation, and public space. As part of his work at NYU, he manages the India Urban Expansion Observatory in Mumbai, India, along with the Ethiopia Urban Expansion Initiative, a project to prepare rapidly growing cities for their spatial growth. He graduated with a Masters in Urban Planning from NYU Wagner School of Public Service. He hails from Portland, Oregon, and enjoys hiking, biking, and books.
Title: Data Driven Urbanism – Measuring Urban Expansion
Abstract: As Indian cities leap into the 21st century, planners and policymakers must have a firm foundation of knowledge from which to take decisions. There is a need to gather comprehensive and systematic data that can inform the debates around urbanization challenges and enable the creation of future urban spaces. Using statistics and information from the Atlas of Urban Expansion and other sources, this talk will review the current state of Indian urbanization and put it in a global context, with a focus on information and necessary government actions.
Dr. Bernard Menezes, Professor, IIT Bombay
Professor Bernard L. Menezes earned a B. Tech. in Electrical Engineering from IIT Bombay, an M. S. in Electrical and Computer Engineering from the University of Notre Dame and a Ph.D. from the University of Texas at Austin in Electrical and Computer Engineering. He was a faculty member in the Electrical and Computer Engineering Department and the Institute for Advanced Computer Studies at the University of Maryland at College Park. He was also a faculty member in Mumbai University and a visiting faculty member at the University of New Mexico, Albuquerque. He is currently professor in the Department of Computer Science at IIT Bombay. He has taught over 13 courses in Computer Science/Information Technology and supervised over 60 M. S. / M. Tech / Ph.D. students across five continents. He has published widely in national and international workshops, conferences, and journals including the IEEE Transactions on Computers, the IEEE Transactions on Reliability, and the International Journal of Parallel Computing. His research interests include Network Security and Cryptography, Parallel Computing, Smart E-Business and Forecasting. He has authored a comprehensive book on Network Security and Cryptography by Cengage Publishers.
Title: Recent Cyber Security Attacks and their Mitigation
Abstract: Various arms of the government, business, the military and civil society rely greatly on IT infrastructure for their day-to-day activities. For example, the urban transportation system, the power grid and town planning schemes – all have all have a strong dependence on computing platforms for their smooth functioning. Connectivity and the internet play an increasingly important role in the IT matrix. With widespread connectivity comes a greater risk of cyber attacks with concomitant steep costs to the economy. This talk covers a broad landscape of security issues and concerns.
Historically, mathematical attacks on cryptographic algorithms have been the principal attack vector. However, their computational requirements make them impractical even assuming the availability of the compute power of the fastest supercomputer projected 10 years into the future. Side-channel attacks that exploit the implementation of security solutions have received considerable attention since they can successfully target, both, symmetric and asymmetric cryptography. Cache-based side channel attacks, in particular, have been shown to be effective against RSA, DSA, EC-DSA and AES. An even more recent development is the emergence of microarchitectural attacks that exploit several advanced features of superscalar processors such as speculative execution. When combined with cache-based side channel attacks, they have created a new breed of malware exemplified by the likes of Spectre and Meltdown. These malware have been shown to be able to compromise sensitive information such as passwords, PINs and credit card numbers.
Cloud computing, with its promise of affordable computing to small and medium enterprises, is an attractive target to the hacker community. One possible defense against attacks on cloud computing is the design and deployment of secure enclaves – these isolate the user application program not merely from co-hosted adversaries but also from malicious operating systems and hypervisors. One readily available example of such a solution is Intel SGX (Software Guard Extensions). Aspects of its design, its potential and its limitations will be addressed in this presentation.
Dr. M V Rane, Institute Chair Professor, IIT Bombay
Title: Addressing Sustainability: Options for Distributed Poly-Generation
Abstract: Future Cities are being visualized as compact, dense and vertical. Making these cities sustainable is going to be a challenge. Judicious use of Distributed Poly-Generation facilities can help address part of the challenge. While sustainability would necessitate relying on renewable resources, dense cities will have limited avenues for locally tapping renewable resources. To meet the aspirations of residents and work force with respect to comfort, health and convenience, it will be essential to minimize the energy needed to generate various utilities. Poly-generation of various utilities like electricity, cooling, heating, dehumidification, potable water along with localized treatment of sewage, wet waste and municipal solid waste would be required to make these cities sustainable. Rather than supplying electricity from centralized power plants, chilled and/or hot water through district cooling and heating networks, supplying water through pipelines and pumping out sewage and transporting wet and municipal waste using trucks; it will be good to use gas or biogas based poly- generation systems to locally produce electricity, using gas based gensets or small gas turbines. Exhaust heat can be tapped to co-produce cooling and dehumidification using liquid desiccants, produce steam to cater to the needs like cooking, refrigeration, ironing, etc. Heat from the engine cooling fluids can be recovered along with recycling low grade heat for meeting the hot water needs for bathing, dish washing, washing of clothes and drying of clothes, wet waste, etc. Anaerobic digestion of sewage, tapping and scrubbing of biogas for use in gensets can help reduce the need for fuel from external sources. Releasing the scrubbed CO2 in the greenhouses on the building terraces can help increase productivity of gardens and harvest fresh organic fruits and vegetables. Locally produced organic fruits and vegetables can promote healthy lifestyle, reduce need for transportation. Solar and waste heat driven Liquid Desiccants, LD, based systems can offer several advantages with respect to improved energy efficiency, indoor air quality, operating cost and demand reduction in air conditioning and refrigeration systems and enable co-production of potable water. Several novel technologies developed at the Heat Pump Laboratory at IIT Bombay can help tap the potential benefits of the Distributed Poly-Generation and Help Make Future Cities Sustainable.
Dr. Satyanarayana B., Scientific Officer (H)-TIFR
Dr. Satyanarayana did his B. Tech in Electronics and Communication Engineering from J.N.T. University, Hyderabad and Ph.D. in Physics from IIT Bombay.
He is working as Scientific Officer (H) in the Department of High Energy Physics, TIFR since 1983 – and is currently a Scientific Officer (H). He is also a Visiting Professor at the Applied Science Department of the American College, Madurai. His areas of interest include 'Detectors and Instrumentation for high energy and nuclear physics experiments'. He worked on many major experiments, including a series of underground experiments at Kolar Gold Fields, D-Zero experiment at Fermilab, Chicago and CMS experiment on LHC at CERN, Geneva. Currently, he is fully engaged in building a mega science experiment called ICAL at the proposed India-based Neutrino Observatory (INO) near Madurai.
Dr. Satyanarayana is a Fellow of Institution of Electronics and Telecommunication Engineers (IETE) as well as Institute of Engineers (IE). He is a member of the Governing Council of Instrument Society of India as well as a Member of Indian Physics Association. He is a Senior Member of IEEE. He is a member of the Executive Committee and Secretary of the IEEE Bombay Section. He is the Chair of its Signal Processing Society. He is also an Executive Committee member of the IEEE India Council and its Vice Chair (Technical Activities). He won IEEE Bombay Section's Outstanding Volunteer Award for 2014 and IEEE Head Quarter's MGA Achievement Award for 2016.
Dr. Satyanarayana has published 200 research papers and proceedings in national and international journals and conferences, besides scores of invited talks. His very first paper won the best paper award by Institution of Electronics and Telecommunication Engineers (IETE).
He guided and co-guided a large number of undergraduate, master and doctoral students. He served on many of doctoral and expert committees as well as on college/universities' academic councils, boards of studies and advisory boards. He is on editorial and refereeing teams of several prestigious science and engineering journals.
Title: Modern Sensors and Actuators, Signal Processing and Applications
Abstract: Sensors and actuators are the crucial components of most of the state-of-the-art electronic systems. Modern sensors revolutionised the way we look at and live in the world now. IoT owes its phenomenal growth to the versatile and ultra-low power WIFI enabled smart sensors. Advances in material science, micro-fabrication techniques, low-weight readout architectures, self-organising sensor network schemes are fuelling exponential manufacturing, application and business space of modern sensors. Multi-disciplinary science, engineering and technology fields have positioned as the stack holders for this rapidly growing opportunity.
Dr. P K Patra, JSW Steel Ltd, Dolvi Works
Present Affiliation
VP & Head - Quality & Systems, IMS JSW Steel Ltd, Dolvi Works
Last academic degree
B.E. (Metallurgy) ; M.Tech. (Ferrous Metallurgy), EMBA (Finance) MBA (operation)
Area of Specialization
Process & Physical Metallurgy in Alloy / Stainless / Integrated Steel Plant, Production Planning, Certified Lead Auditor for Management Systems
Publication Summary (Books and Journal Only)
5 International Publication + few National Publications Filed 5 patents in Indian Patent Office
Years of professional experience & Previous organization
35 Years in Integrated & Alloy Steel Plant since Jan'1982 SAIL (Alloy Steels Plant, Durgapur & Salem Steel Plant) Jindal Stainless, Hisar
ISPAT Industries Limited

Achievements / Awards
Best paper award in Metallurgical and Material Engineering Divison prize - Indian Institute of Engineers
Taken classes at visiting faculty for M. Tech student in NIT, Durgapur & for teachers of other engineering colleges in IIT, Mumbai Developed & Implemented Level-3 PPMS at Dolvi as its Project Manager
Title: Use of Special Steels in Future Cities vs Capability of JSW Steels
Abstract: Future smart cities will have high rise buildings and need maintenance free structures. This requires special steels. JSW Steel, Dolvi has been producing hot rolled coils, sheets, plates and TMT bars by applying thermo-mechanical control process (TMCP) technology using the most advanced on-line accelerated cooling system in order to meet customers' needs while considering various design methods and construction technologies for high-rise buildings and steel structures.
This paper introduces the overview and application of JSW Steel, Dolvi's steel products including high strength, seismic resistant & weather resistant steels for construction of high-rise building, heavy structures.
Prashant S. won 1st prize for product TIPO, a Braille keypad, participated in Hackaday Super Conference, Los Angeles
Prashant Sharma, a Third Year Student of Pillai College of Engineering, New Panvel participated in the Hackaday Super Conference held on 14th November, 2017 at Los Angeles.  He and his team won the first prize for best product worth $30000 at this event for their product "TIPO", a Braille keypad for the blind which can be attached at the back of any smart phone.
The team also won the fifth place for Hackaday prize which was worth $5000. Hackaday is a world renowned open source hardware development platform.
Prashant and his team were also featured in the Deccan Herald newspaper for this product.