Pillai College of Engineering (PCE) was established in 1998 and it seeks to develop in its students, a sound technical foundation and to encourage the natural curiosity of its engineers. We believe that a successful engineer is one who compliments his or her deep theoretical knowledge with an intuitive practical approach.
Pillai College of Engineering (PCE) was formerly known as Pillai Institute of Information Technology, Engineering, Media Studies and Research (PIIT) from 1999 to 25th April, 2016.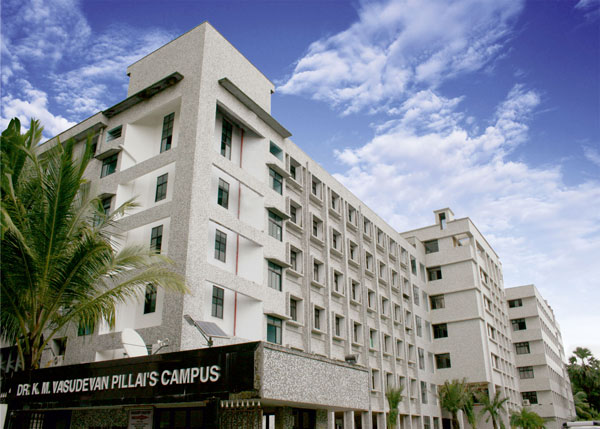 Vision
Pillai College of Engineering (PCE) will admit, educate and train a diverse population of students who are academically prepared to benefit from the Institute's infrastructure and faculty experience, to become responsible professionals or entrepreneurs in a technical arena. It will further attract, develop and retain, dedicated, excellent teachers, scholars and professionals from diverse backgrounds whose work gives them knowledge beyond the classroom and who are committed to making a significant difference in the lives of their students and the community.
Mission
To develop professional engineers with respect for the environment and make them responsible citizens in technological development both from an Indian and global perspective. This objective is fulfilled through quality education, practical training and interaction with industries and social organizations.
Establishment Year
Establishment Year 1999 and commencement from AY 2000-01.
Affiliation and Approval
Affiliated to the University of Mumbai
Approved by All India Council for Technical Education (AICTE), New Delhi
Recognized by Government of Maharashtra and DTE, Maharashtra.
Accreditation
4 UG courses are Accredited by National Board of Accreditation (NBA) in 2008
3 UG courses are Re-accredited in 2015 by NBA
3 UG courses are Re-accredited in 2018 by NBA
Permanent Affiliation
4 UG courses are Permanently Affiliated by University of Mumbai.
UGC Recognition
Institute has received recognition by UGC under Section 2(f) and 12(B) from Year 2015
Programs offered
The Institute offers both undergraduate (Bachelor of Engineering) and postgraduate (Masters in Engineering) and PhD programs in Automobile Engineering, Computer Engineering, Information Technology, Electronics Engineering, Electronics and Telecommunication Engineering and Mechanical Engineering. It also offers numerous value added and skill courses to enhance the employability of its students.
Infrastructure / Facilities
PCE has state-of-the-art facilities and its distinguished faculty have been a nurturing students of high academic capabilities. It is established on 16 acre of lush green campus with 2,30,000 sq. ft. of built up area having spacious classrooms, well-equipped laboratories and workshops, new age computer facilities and a well-stocked library provide a stimulating educational environment within the College.
Goals
To develop a teaching-learning process where students will have freedom of thought and thereby explore various aspects of science, engineering and entrepreneurship.
To encourage the teaching Faculty to pursue research in specialized and emerging areas of technology and develop the skills to impart that knowledge to students.
To provide the requisite Infrastructure including Laboratories, Library, Internet facilities to facilitate research, entrepreneurship and learning.
To promote interaction of students and faculty with the industry.
To explore the possibilities of collaboration with other leading Institutes in India and abroad for faculty and / or students / training, faculty and / or students exchange and joint research.
About Mahatma Education Society
The Mahatma Education Society (MES) embarked upon its mission of "Education for All" with Chembur English High School in the year 1970.
The vision, dedication, global outlook, tenacious struggle and undaunted spirit of
Dr. K. M. Vasudevan Pillai (Founder, Chairman, and CEO) and Dr. Daphne Pillai (Secretary), the Trust grew from a single school into a multi-institution, multi-location group delivering quality education at all levels.
Today MES owns and manages over 48 institutions spread across six elegant Campuses at Borivali, Chembur, Powai, New Panvel (E) and Rasayani. It manages educational Institutions' from pre-primary to post graduation. It comprises of Schools, International Schools, Degree Colleges, Night College, Management Institutions, Engineering Colleges, Architecture Colleges, Colleges of Education (including Physical Education) and Polytechnic Institutions. Popularly known as the Pillai Group of Institutions, this education major has its own teacher training institutes, which allow it to define its own standards and to achieve 100% results unfailingly. The group has more than 35,000 students, 2,000 teachers and 1500 members of support staff.
MES group after establishing its name in the field of education and experience of around 40 years, ventured into in field of engineering education with establishment of PCE in the year 1999. PCE believe in encouraging the students by creating an atmosphere where learning is more fun than burden. Faculty members try to be the proverbial "Friend, philosopher and guide" for students.