Engineering Football League (EFL)
The Engineering Football League (EFL) has been the most popular sports event held annually among the engineering students in Pillai College of Engineering. This was the 11th edition of this popular and exciting event which was started by Sir. Lalit Mohan Mehta Singh and supported fully by the former Principal Sir R.I.K. Moorthy and the current Principal of PCE Dr. Sandeep Joshi. The sport is loved by each and every one and played with full force, love and passion. It is hands down one of the most amazing events that takes place in the Pillai's campus.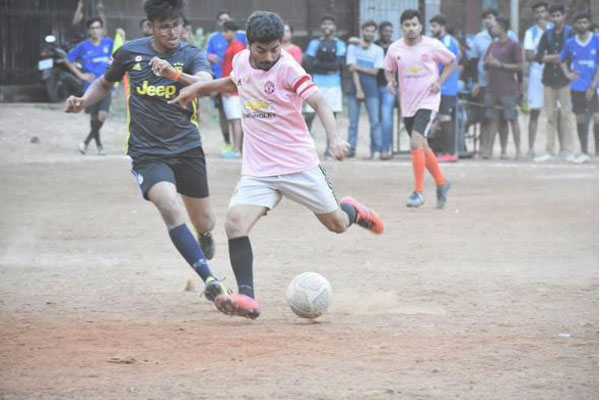 The bidding for the same was held on 24th January, 2019. The bidding of this year was much more exciting and got more players than the previous ones. It was held at the artificial lawn with the permission of Rajesh Pillai Sir. It was conducted in the presence of sports faculty heads John Sir and Dhiraj Sir. It began at 3:45 p.m. and was wrapped up by 5:30 p.m. The teams as well as the pools was assigned on the same day of the bidding.